Under 13s - Sean Nathan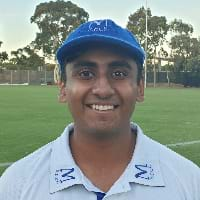 I joined Mazenod Cricket Club in the season of 2016/2017 as a 16 year old. I went to Mazenod College and played cricket from year 7 for the school. It formed an important, if not the most important part of my school life.
I had been playing for Heathmont at that stage but not really enjoying it, as the friends I had played with had stopped. Sitting in Religion class one day, Matthew Jago and I were talking cricket, as one does during Religion, when he suggested I join him and play for Mazenod. And I guess I decided then and there it was the obvious choice.
At last year's presentation night, John Raymond, asked me if I would consider coaching a junior team. I hadn't considered it before but when I thought about it, cricket has been my chosen sport ever since I can remember, and again it seemed so obvious for me to accept.
I started playing cricket when I was six for Parkfield in Noble Park. I haven't missed a season of cricket since.
I have fond memories of my junior years and know what encourages children from my experiences. I have also known set backs and disappointments which I believe makes me understand and empathise all levels. I accepted to coach the Under 13 side.
As the season nears an end, I am honoured that I'm coaching such an outstanding group of young cricketers. It's been an absolute joy to do so. The future is looking very bright for Mazenod cricket.
Thank you Mazenod Cricket Club for giving me the opportunity to not only play but also coach.
Under 14A - Hugh Paulas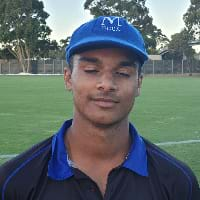 When I joined Mazenod, I was under the guidance of the great Tom Stanley, who led us to a few dominant seasons, the team itself was unlucky to get much success, but I did enjoy myself a lot playing with new friends i wanna help the current juniors enjoy the same way as I did also.
Under 14 - Allan Jago
I was fortunate enough to play all of my Junior Cricket at the Mazenod Cricket Club. I played under 14's Cricket and then Under 16's and continued my Cricket in the Senior side for many years. I stopped playing Cricket when I was 28 due to wanting to spend time with my young family. In 2012 my eldest son Matthew started playing cricket at the Mazenod Cricket Club in the Under 14's team. I then became involved at the Club again as the Junior Co-ordinator. Matthew followed in my path playing Under 14's, Under 16's and now plays Senior Cricket at the club. My youngest son Nathan has started playing also at Mazenod, in the Under 14's side of which I am the Coach of.
I feel it is important in growing our Junior Program as these players are the future of the Mazenod Cricket Club. If we have that then the Senior teams will strengthen and evolve from the young cricketers at the club.
Our Senior teams are now made from our Junior Program which has been in place for five years. We are an enthusiastic group of young boys and ready for selection into the Senior teams.
Over the past 5 years, we have grown from two Junior teams (Under 14's and Under 16's) to five strong teams.
Under 13's
Under 14's
Under 15's
Under 16's
Under 17's
I enjoy watching the boys grow in confidence throughout the season both on and off the field. They are forming friendships that will last a lifetime
Under 15 & 16 - John Raymond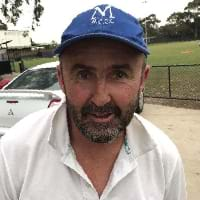 Only to the club arriving to play Vets in 2014-15. As a Mazenod student I played all my cricket in my local area but was excited to have a hit with old mates under the MOCCC banner.
Instantly I felt at home and have subsequently returned to playing senior cricket and have recently experience playing with my son. Whilst I still love playing the game I now get most satisfaction out of coaching our future stars in our junior program, with my own 3 boys playing here.
Under 17 - Dean Cheney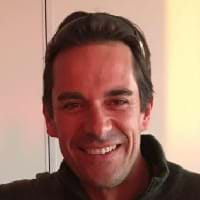 Conor (My Son) currently plays for one of the juniors side and seeing him playing with his mates and enjoying himself, made me also want to work at further improving this club so thus I asked John if I could and so he gave me the role of the coach. So far I thank John for giving me the role of coach for this team.